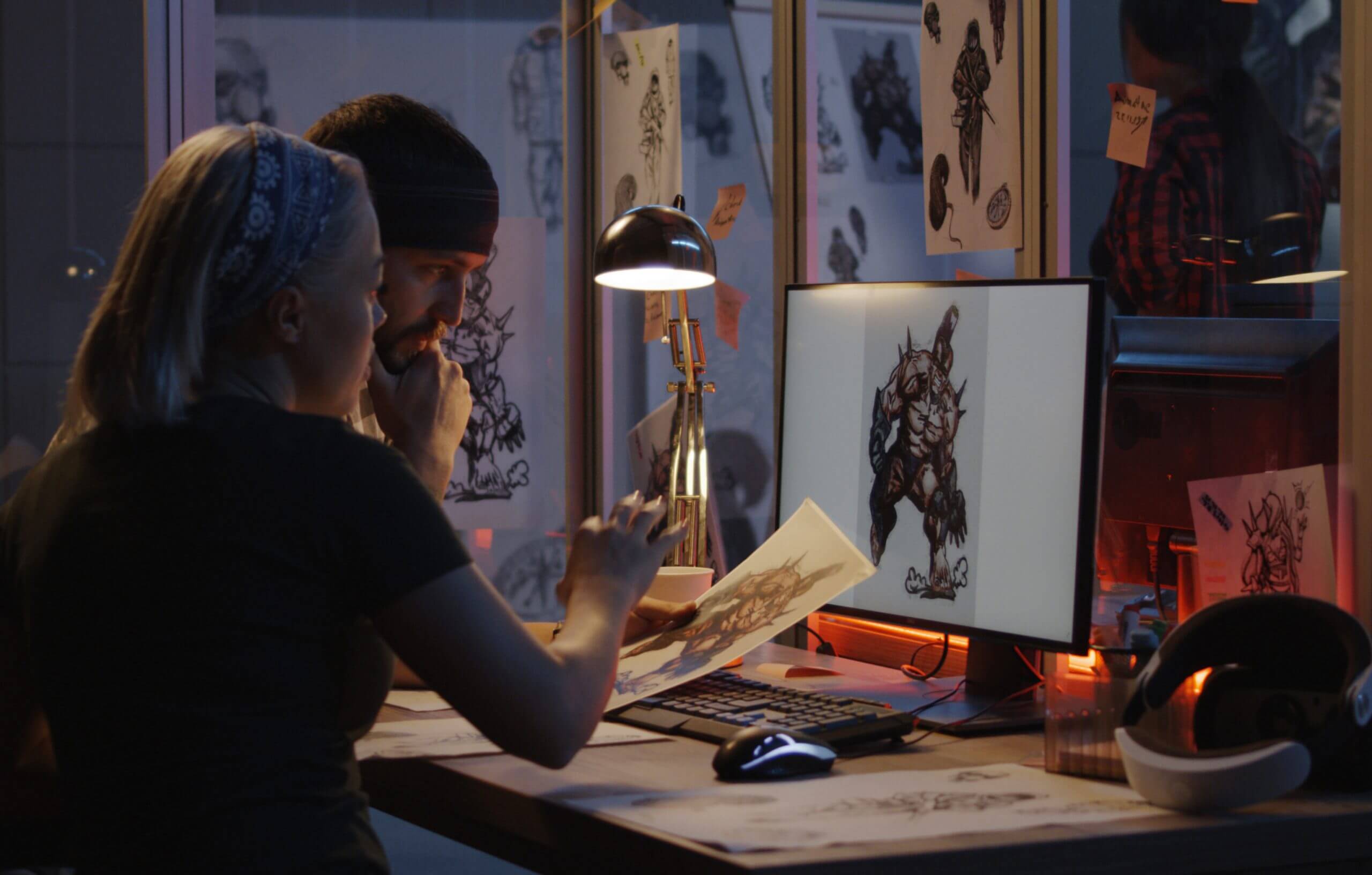 Project Name
LingPlay Dedicated Team
Team size
Director, Art Director, 3D Animator, Animator, Game Designer, Project Manager, 2 Developers, 4 Artists
Technologies
Unity 3D, Autodesk 3ds Max, Java, JavaScript, C#, Adobe Photoshop, Amazon Web Services
GAMING
CREATORS OF UNEXPECTED SOLUTIONS
PROJECT OVERVIEW
LingPlay is a mobile game production company from the Russian city of Ufa. The significant development in the company aims at the iOS and Android platforms. In 2013, the company's first project, the game "Sheep Happens," presented in the App Store, gathered a million users in the first week.
LingPlay is constantly working with new projects, so a set of remote commands is a frequent and at the same time profitable solution. For several projects, Argent Team has recruited a remote design and development staff of 12 dedicated team members: Director, Art Director, 3D Animator, Animator, Game Designer, Project Manager, 2 Developers, 4 Artists.
THE CHALLENGE
Argent Team faces the task of providing not just a team of specialists, but first of all, a close-knit community of like-thinkers who can successfully start together and bring the entrusted projects to a successful final.
LingPlay projects are not only pure web development but also much creative artwork. Therefore, the team for such tasks should be as artistic and dedicated as possible.
On the part of Argent, every effort makes to implement this project. LingPlay, in turn, has an excellent remote community. A massive plus for the company was that the team locates in the same time zone, which significantly accelerated the project's management processes.
ACHIEVEMENTS
In work with LingPlay, we needed to hire dedicated team players for building several projects on a turn-key basis. To offer them the optimal solution, we paid attention to the technical and business needs our clients were trying to solve. For us, this was a way to understand their engineering strategy, decide on the recommended team side, the exact skill set of the development team members.
The leading technologies in several LingPlay projects were Unity 3D, Autodesk 3ds Max, Java, JavaScript, C#, Adobe Photoshop, Amazon Web Services.
We were able to recruit 12 dedicated players who have strengthened the development and art team. Thanks to the well-coordinated dedicated teamwork of developers, managers, artists, and Adobe Photoshop design artists, all the projects have been successfully released in time.