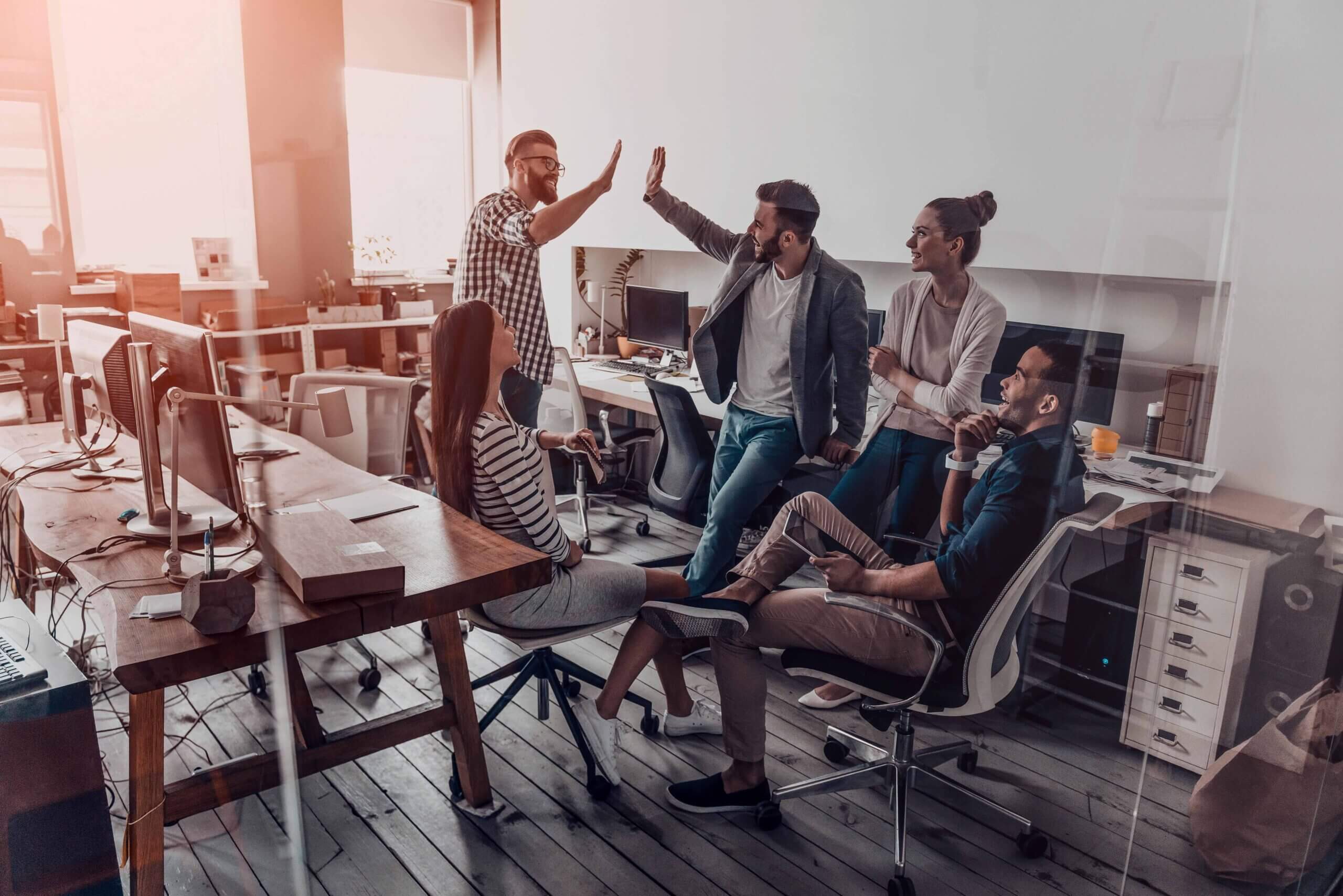 One of the most valuable resources when planning a project is time. Is it possible to develop a project faster and preferably more efficiently? At Argent Team, we say yes — that's the point of what we do.
Unless there's a way to make more hours in a day, to speed up a project implementation a company needs more people. That's the time to turn to a dedicated team model: an outside team of top-notch talent gathered by a service provider, such as Argent Team.
As a vendor providing services of creating an offshore dedicated team, Argent Team acts as a partner for tech companies, startups, and companies expanding their digital business side.
The tasks that we perform for our clients include:
Evaluating the project requirements
Drawing the scope of work and timeline
Estimating the team expertise and size
Headhunting, interviewing and vetting candidates
Handling administrative, legal, tax and logistics issues.
So, when hiring a dedicated development team a project manager, entrepreneur or business owner employs an extension of the business operation without spending the company's time on HR processes and setting up an additional office.
How a dedicated team can expedite project management:
It helps finish more work without stretching the project timeline.
It can provide experts with skill sets that are not employed by a company on a regular basis.
It's a great option when a project has a vague technical assignment — you can adjust requirements on the go.
It's easy to scale: the team composition can change as your project evolves.
It's a reliable additional resource.
Argent Team makes sure the dedicated team will fit the client company's culture and work in line with its business strategies. The human factor is important too, obviously. We don't just offer excellent professionals for a project. We collect people who will work well together as a team. As the project is underway, we see to it that the communication within the group and with the client is clear and on-point.
At Argent Team, we strive to provide the best solution for your business, and we foster long-term cooperation with our customers. We make it our mission to develop a deep understanding of our clients' business for us to compose and maintain a team that is just right to help you achieve the goals. Build your business with Argent.team — we are the champions of your success.