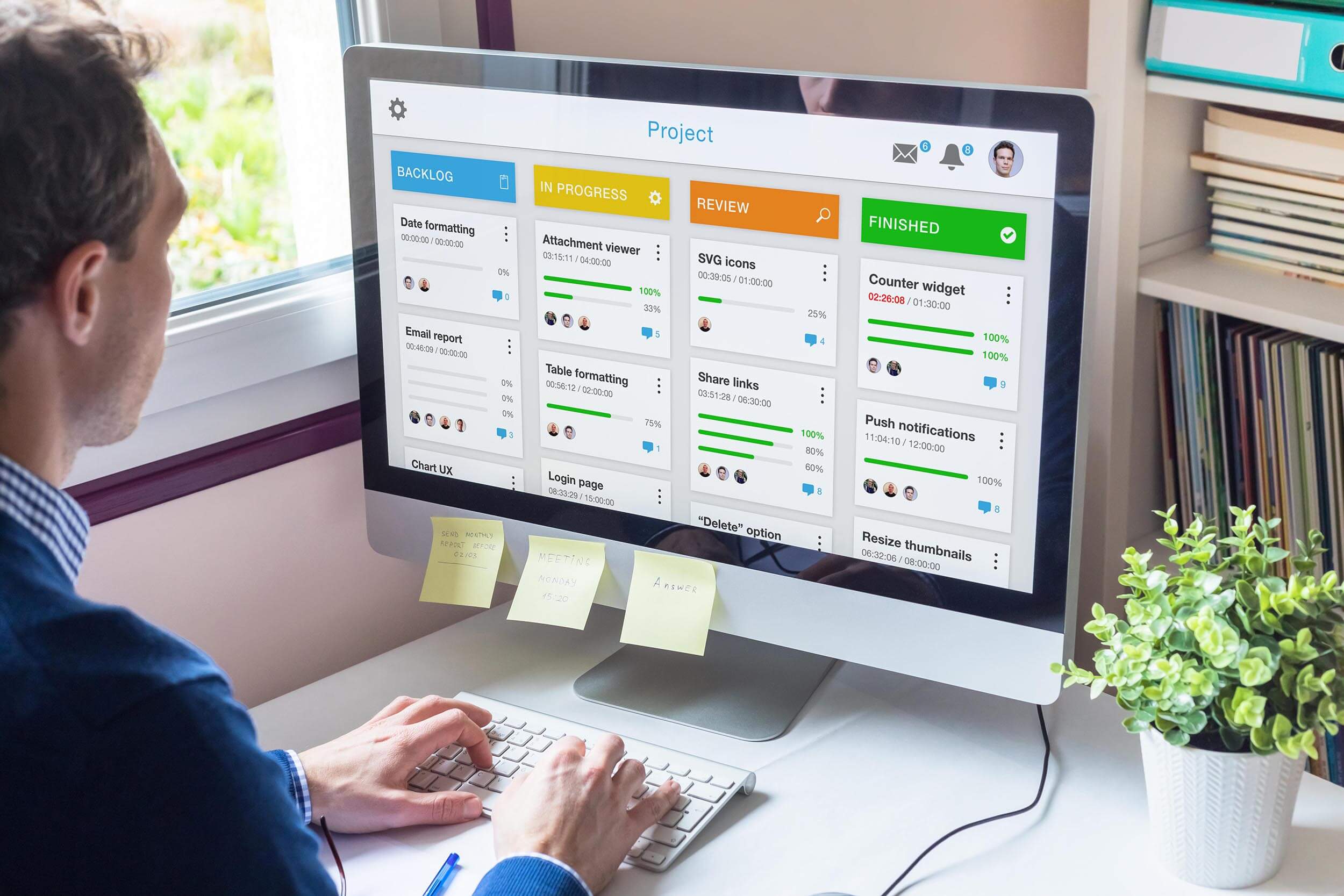 Offshoring software development tasks opens businesses up to vast tech talents and advanced technologies. It also offers flexibility, allowing an organization to scale up and down a needed.
To achieve success, managing a development team properly is crucial.
So, what is managing offshore teams?
Over-seeing a dedicated team means having administrative control over the team, in regards to their assigned tasks.
It is not always a bed of roses, though.
Working with offshore teams can be challenging. From ensuring they meet deadlines to making sure they provide high-quality deliverables, keeping an eye on their progress is difficult.
That's why you need development management tools to keep everyone grounded and for efficiency purposes.
Here are some that are crucial to the success of your offshoring project.
Trello
This is an excellent program that can help managers run large teams. You can set up boards for individuals or groups, containing all assigned tasks. Furthermore, it has an intuitive design, and users handle tasks in real-time.
GitHub
GitHub is a cloud-based application that lets programmers store and keep track of their open-source programs, modifying as they deem necessary. It also offers great collaboration options, automating workflows and providing integration options.
Google Drive
This is an excellent cloud-based storage application where organizations and individuals can save their documents and images. Facilitating group cooperation is one of its perks, allowing the sharing and real-time editing of documents. Furthermore, it integrates with other applications, letting you convert files, create plans, view PDF files, and so much more.
Jira
Jira is a management tool that programmers can leverage to track bugs and other tasks throughout the development phases up until release. Once found, a manager can use the platform to assign the debugging to the relevant parties, include a due date, and track the status of the project.
Slack
This is a popular instant messaging platform that facilitates communications between team members. It allows for customization, creating channels for individuals and any group of users.
IDoneThis
This application is designed to foster productivity. It has a feature that prompts users to reply to an email stating their day's accomplishments. IDoneThis compiles this information, sharing the previous day's progress, sharing it as a status update.
Skype
Skype provides a convenient platform where team members can call and message instantly. As such, managing offshore development teams become easier as you can connect with any team member globally.
Mural
Mural is another essential collaborative tool. The application allows team members to brainstorm and share ideas easily no matter their location. It is also an essential design tool.
Docusign
Docusign is an application that allows the electronic signing of documents, even when offline. This significantly reduces approval times, speeding up the completion of the project.
Toggl
Time-tracking is an essential aspect of the success of any development project. Toggl allows team members to track time while offering insights on the approximate time spent on various other tasks.
Conclusion
Proper overseeing the work processes of your employees outside your home country sits atop the best ways to ensure fruitful software development.
These are not the only tools that you can leverage to successfully run your team. Argent has an extensive collection of project development tools that you can use for your business expansion and dedicated teams building.
Learn more today!